PUFFMI DP500 Vaporesso Disposable Vape
Now in stock!
The Puffmi DP500 Bar is a disposable vape device made by Vaporesso and filled with 2ml of nicotine salt based e-liquid in a range of popular flavours. There is no need to refill it with e-liquid, charge it or change capsules or coils. Simply inhale to vape.which is equivalent to two packs of cigarettes.
Puffmi vape is compact and lightweight, perfect for use when travelling, commuting, on nights out or just as a handy back-up unit. With a 400mAh battery, each puffmi lasts for up to 500 puffs.
Use as directed and keep the product out of the reach of children. Please note that this product may also contain traces of nuts.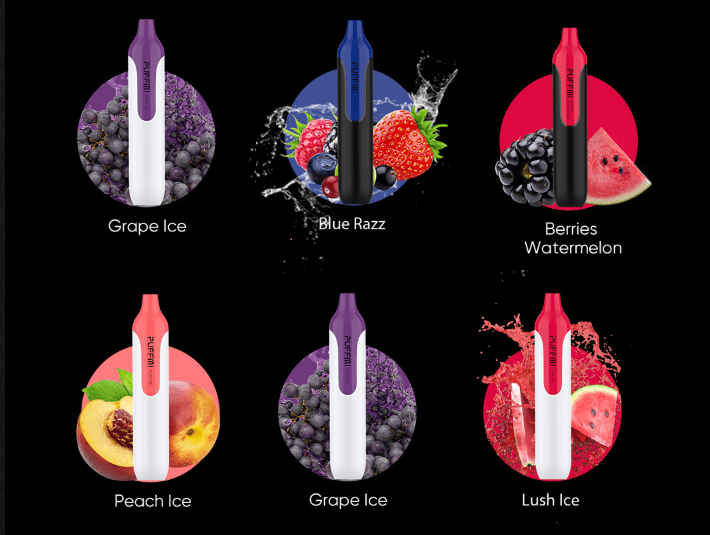 PUFFMI Vape Bar Specifications
Brand: Vaporesso Puffmi
E-liquid: 2ml
Puffs: 500 puffs
Battery: 400mAh
Draw: Automatic MTL draw
PUFFMI DP500 Disposable Vape Features
Beginner-Friendly Design
Zero Maintenance
Inhale Activated
500 Puffs – Outlasts 20 Cigarettes
20mg Nic Salt
Vaporesso PUFFMI Flavor Selection
Banana Ice
Berries Watermelon
Blue Razz
Classic Blond
Cola Ice
Energy Drink
Green Apple Ice
Mango Ice
Peach Ice
Pumpkin Latte
Quad Berry
Strawberry Ice Cream
Grape Ice
Lush Ice
Tobacco
Original Vaporesso product.
The Puffmi DP500 pod is for single use only.
It comes with
1 x Vaporesso Puffmi Bar Disposable