Elf Bar 600 Disposable Vape Pod
Here comes the Elf Bar 600 Disposable Vape Pod Device with a new fashionable design and compact body with a large 550mAh built-in battery and 2ml pre-refilled juice with a 2% Nicotine strength.
This disposable pod kit can provide up to 600 vape puffs, or the equivalent of about ca 45 cigarettes.
The Elf Bar 600 Disposable Kit features a convenient, pocket-friendly sized body, with features such as a big battery, despite its small size and a filled e-liquid vape pod, containing 20mg of nic salt e-juice and many puffs.
Elf Bar 600 also comes as a zero nicotine pod, click here to get it.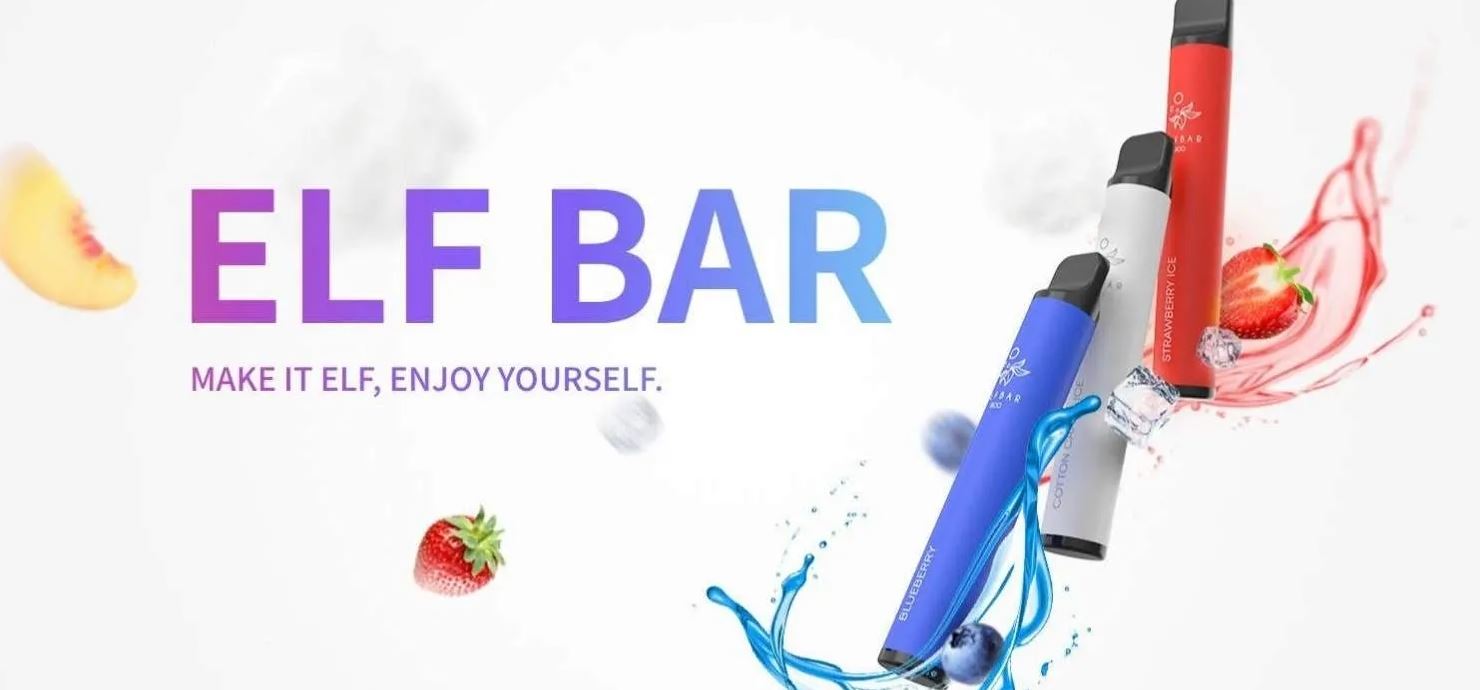 Elf Bar 600 Pod Parameters
Size(mm): Φ16 x 104
E-juice capacity: 2ml
Nicotine strength: 2% Nicotine
Battery: 550mAh
Puffs: 600
Elfbar Disposable Vape Pod Features
Fashionable design with portable body
2ml pre-refilled juice with 2% nicotine strength
550mAh built-in battery
Multiple flavors for your selection
Elf Bar 600 One Time Vape Specifications
Product Type: Disposable vape pod (one time use)
E-Liquid capacity: 2ml
Nicotine strength: 2% Nicotine Salt 20 mg/ml
Battery capacity: 550 mAh
Activation: Draw activated ✓
Elf Bar 600 Pod Pen Flavors
Apple Peach
Banana Ice
Blueberry
Blue Razz Lemonade
Blueberry Sour Raspberry
Coconut Melon
Cola
Cotton Candy Ice
Cream Tobacco
Elf Berg
Energy Ice
Grape
Kiwi Passion Fruit Guava
Lemon Tart
Lychee Ice
Mango
Mango Milk Ice
Peach Ice
Pineapple Peach Mango
Pink Lemonade
Spearmint
Strawberry Banana
Strawberry Energy
Strawberry Ice
Strawberry Ice Cream
Strawberry Kiwi
Watermelon
It comes with
1x Elf Bar Disposable Device 600puffs
Elf Bar Questions and Answers
How many puffs are in an Elf Bar Vape Pod?
– Every Elfbar disposable can provide up to 600 puffs
How many cigarettes in an Elf Bar?
– Elf Bars are equivalent to approximately 45 cigarettes.
How long do Elf Bars last?
– Each Elf Bar provides a similar vaping time to 45 cigarettes.
What is in an Elf bar
– One Elf vape contains 2ml of 20mg nicotine salt

 e-liquid. The device also contains a 550 mAh battery, designed to last long enough for the 2 ml of nic salt vape juice to be vaped.

Is an Elf Bar right for me?
Disposable vapes definitely have their benefits, but they also have their drawbacks. In the interest of balance, we have outlined the pros and cons in our disposables guide

, to help you make an informed decision.

Elf Bar Wholesale
Do you want to sell Aroma King in your store? Contact us for more information regarding wholesale of disposable vapes. Or register an account at Engångsvape24 directly.

Useful Reading