Vaporesso VECO GO Pod Starter Kit
VECO GO is a pen-style vaping device for entry-level users. With vibrant colors and a sleek design, it's both stylish and dynamic. Designed for long-lasting vaping with its 1500mAh battery and 5ml filling capacity. VECO GO utilizes COREX heating tech to deliver accurate taste and longer lifespan. The magenetic pod allows it to adjust the airflow for easy customization.
Click here to buy replacements pods for your Veco kit.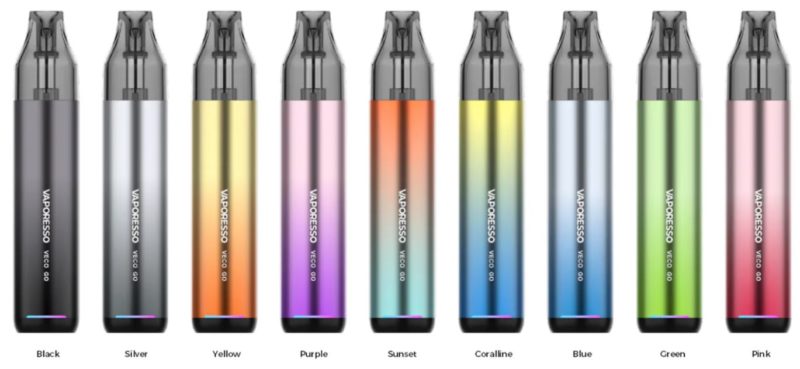 VECO GO combines style, reliability, and performance in one device. Perfect for beginners who seek simplicity without compromising on vaping quality.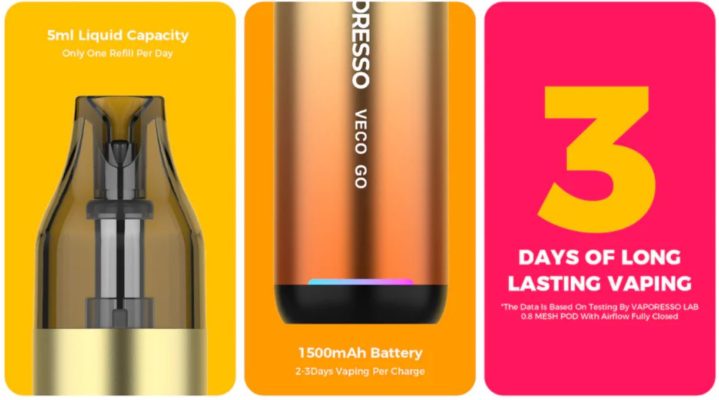 Corex Heating Tech
The innovative COREX heating technology applied with unique Morph-Mesh structure and COREX cotton ensures more rapid and even heating. It improves the Vaporization Efficiency Ratio by 50% to provide sheer accuracy from the first puff to the last and extends the pod lifespan by 50%.
A beginner-friendly e-cigarette with a minimalistic design, this e-cigarette uses auto-draw so no button is needed, you simply just rotate the pod to change the adjustable airflow. (Airflow goes from tight MTL to a slightly Restrictive DL).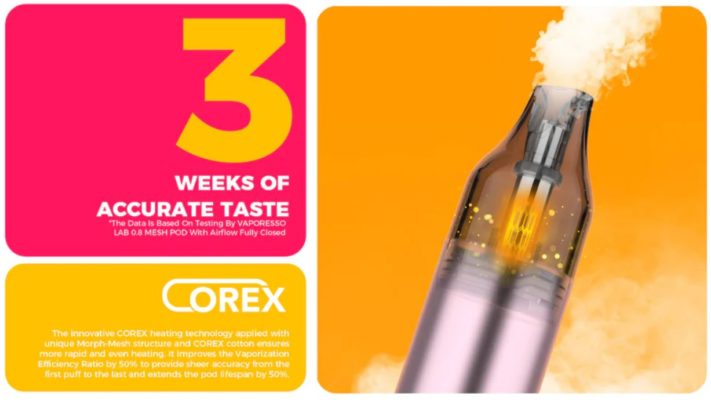 To get started, you simply fill the pod with the desired e-juice, wait between 5-10 minutes and let the coil draw in the e-juice, put the pod in place and inhale on the mouthpiece.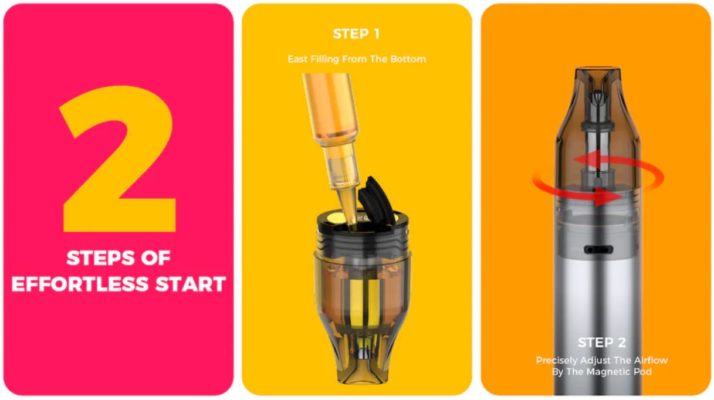 With the new COREX coil technology provides a longer durability for your pods. The LED indicator shows battery level while vaping.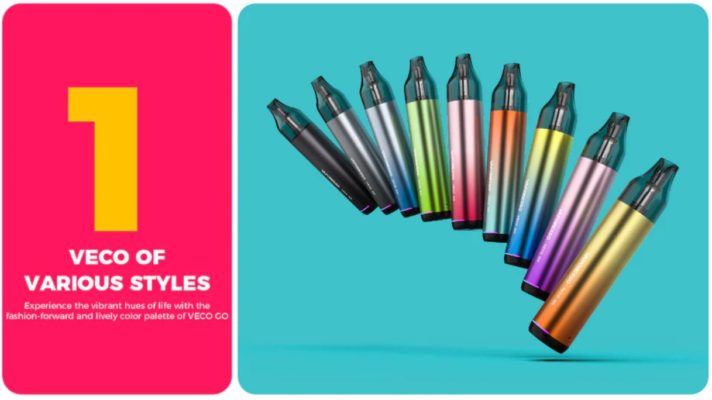 Experience the vibrant hues of life with the fashion-forward and lively color palette of VECO GO.
To read more about the product, visit the manufacturer's site.
Specifications
Dimensions: 23.4 mm x 112.5 mm
Battery capacity: 1500 mAh
Output: 25 watts max
Charging: DC 5V/2A Type-C
It comes with
1 pc VECO GO Battery
1 pc VECO GO 0.6 ohm pod (5 ml)
1 pc USB C cable
1 User manual
1 Warranty card