Vaporesso Veco Go Pods
Here we have replacement pods with built-in coils for the Vaporesso Veco Go pod starter kit. They come in two differant types and in packs of 2 pcs for each pack.
Easy Refill
The Vaporesso Veco Pod has a bottom-placed silicone plug that makes it easy to open and refill e-juice.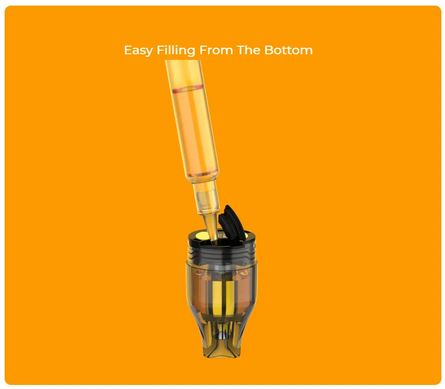 Customizable Air Intake
There are two different pods available, one for restrictive direct lung puffs (RDL) and one for mouth to lung (MTL), which provide the ability to adjust airflow. The air intake can also be adjusted by turning the pod itself.
Generous liquid capacity
The RDL pod has a liquid capacity of 5ml, while the MTL pod has a capacity of 4ml.
Vaporesso Veco Go Pod 0.6ohm (5ml)
Air Intake: Restrictive Direct Lung Blows (RDL).
Recommended VG/PG: 60VG/40PG, but also works with 50VG/50PG or other VG/PG ratios.
Liquid capacity: 5 ml.
Vaporesso Veco Go Pod 0.8ohm (4ml)
Air intake: Mouth to lung (MTL).
Recommended VG/PG: 50VG/50PG, but also works with lower VG values.
Liquid capacity: 4 ml.
It comes with
1 x Vaporesso Veco Go replacement pod 2-pack