Moreish Puff Salt Candy Drops – Watermelon & Cherry
This e-juice from Moreish Puff has the flavor of candy watermelon and cherry.
Candy Drops Salt e-juices come as a 10ml salt pod juice, designed for pod vapes. This juice contains 10mg of salt-nicotine.
Flavour profile: Candy, Watermelon, Cherry.
Nicotine: 10mg
Type: Salt Nicotine Blends
Content: 10ml
Mix: 50/50 VG/PG
Moreish Puff  Specifications
10mg Nicotine Strength
Designed for Starter Kits and Pod Devices
TPD Compliant
Made in the UK
Childproof Cap
Tamper Evident Seal
Recyclable Bottle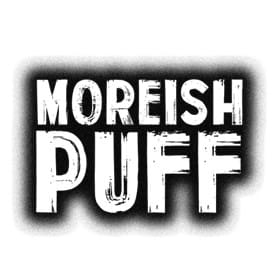 Moreish Puff Salt e-juices are manufactured in the United Kingdom.