JOOZ Shot Nicotine Salt 10ml 20mg
Product description
Nicotine Shot Jooz nicotine salt (nic-salt) is 20mg/ml in nicotine strength and is available in two types, with 70VG/30PG or 50VG/50PG. Nicotine salt is much milder for the throat and is absorbed faster compared to regular nicotine shots. JOOZ NICSALT is a nicotine salt shot that you add to your nicotine-free shortfill e-juice. The nicotine salt is absorbed faster by the body and is significantly softer in the throat compared to traditional nicotine.
Nic salt from JOOZ comes in 10ml bottles and has 20mg nicotine strength. You can choose between two different variants: 50/50 VG/PG or 70/30 VG/PG in mixing ratio.
This is not a finished e-juice, but just a nicotine shot.
Specifications
Manufacturer: Jooz
Nicotine strength: 20mg / ml
PG/VG ratio: 50/50 or 30/70
Bottle size: 10ml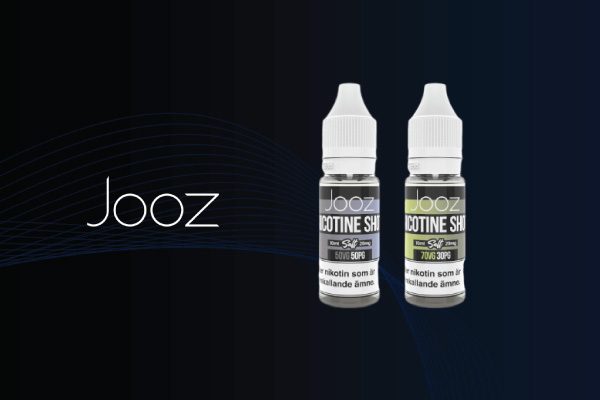 Nicotine salt can be used instead of the classic nicotine shot because it gives weapons a smoother feel and a faster absorption of the nicotine.
Nic-salts is often used in vape pods or in MTL tanks.
Contains only the highest quality ingredients – We use the purest nicotine available and dilute it with the highest quality pharmaceutical propylene glycol (PG), vegetable glycerol (VG) and the highest purity nicotine.