Nicotine 100mg/ml (10%) PG-base
By the new TPD regulations we can no longer sell 100mg Nicotine to Sweden.
However you can use 10ml 18mg Nicotineshots to add nicotine instead or just by the e-juice you want with nicotine from us.

How to add a nicotine shot to your shortfill bottle of e-liquid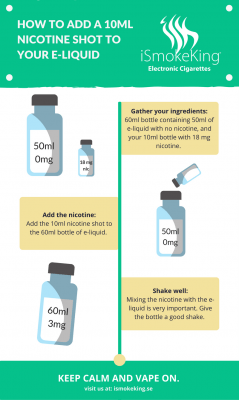 Read more about Shortfill and Nicotine Shots here.