ThunderHead Creations Tauren Max RDA 25mm
ThunderHead Creations (THC) – Tauren MAX RDA is a brand new postless dual coil RDA. It comes with innovative 3D honeycomb airflow system featuring with ceramic postless build deck. There are 26pcs airholes from triple sides to be as cloud chaser, moreover the 3D honeycomb provide excellent flavor and strong throat hit. Super easy to build due to the dual ceramic clamp system in the build deck. Extra BF pin is offered for daily vaping.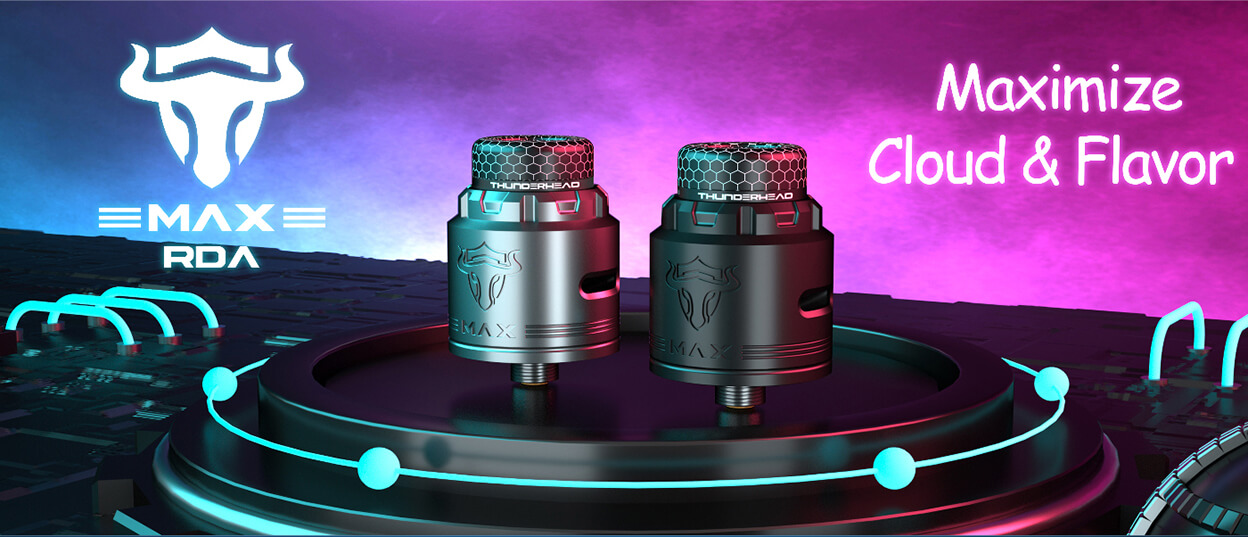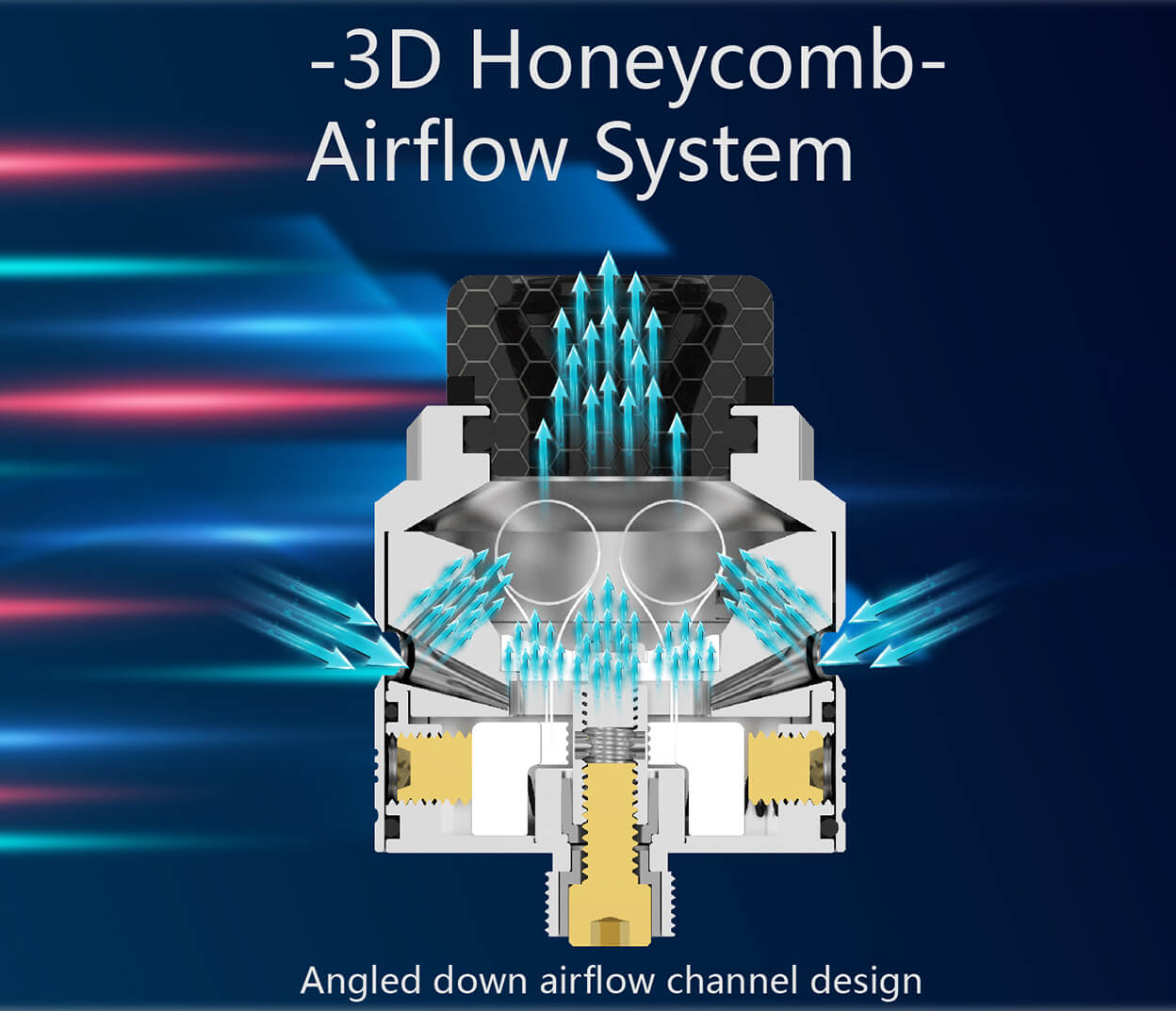 Tip: Brass is a material that is easy to oxidize, and needs timely maintenance to prevent it from being unsightly.
THC Tauren Max RDA Features
1. Innovative 3D Honeycomb Airflow
2. Dual Ceramic Clamp System
3. Creative Ceramic Postless Build Deck
4. Triple sides with 26pcs airholes
5. Easy to build, Deep juice well & Bottom filling
6. Airflow control with locking system
7. Unique metal tube package design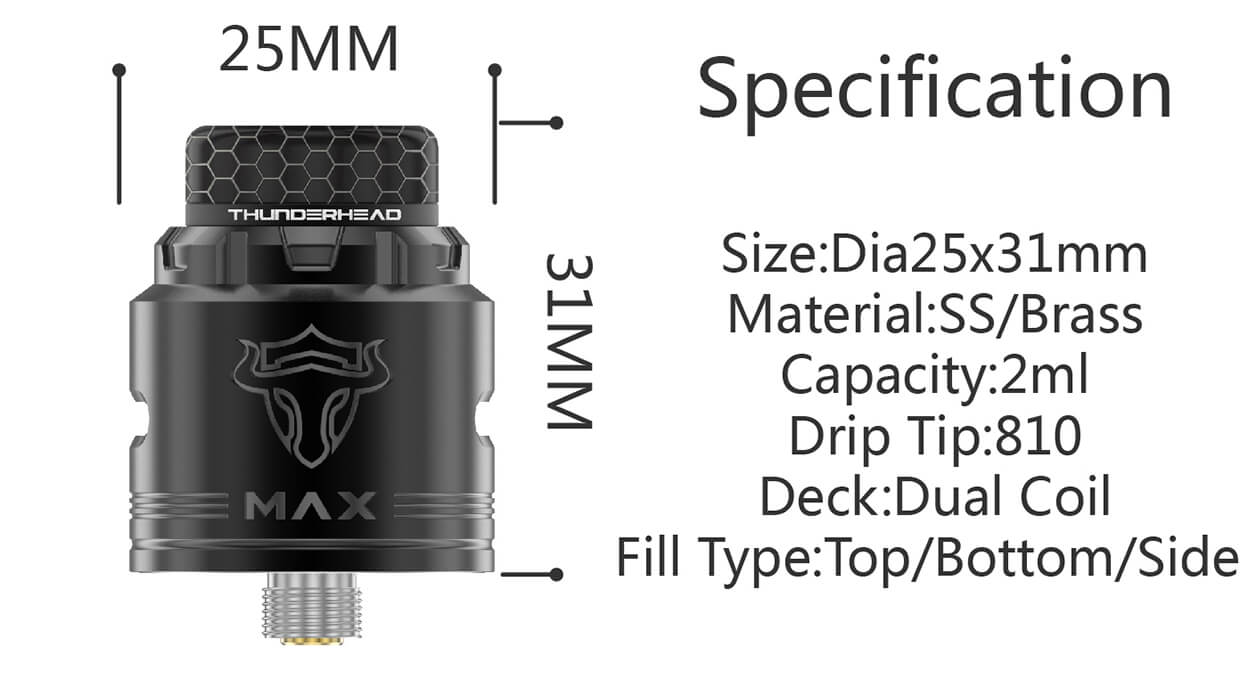 Tauren Max RDA Specifications
Size: Diameter 25*31mm
Type: RDA
Material: SS / Brass
Capacity: 2ml
Drip Tip: 810
Deck: Dual Coil
Fill Type: Top & Bottom & Side
Airflow: 3D honeycomb
Package Size: Diameter 31*42.5mm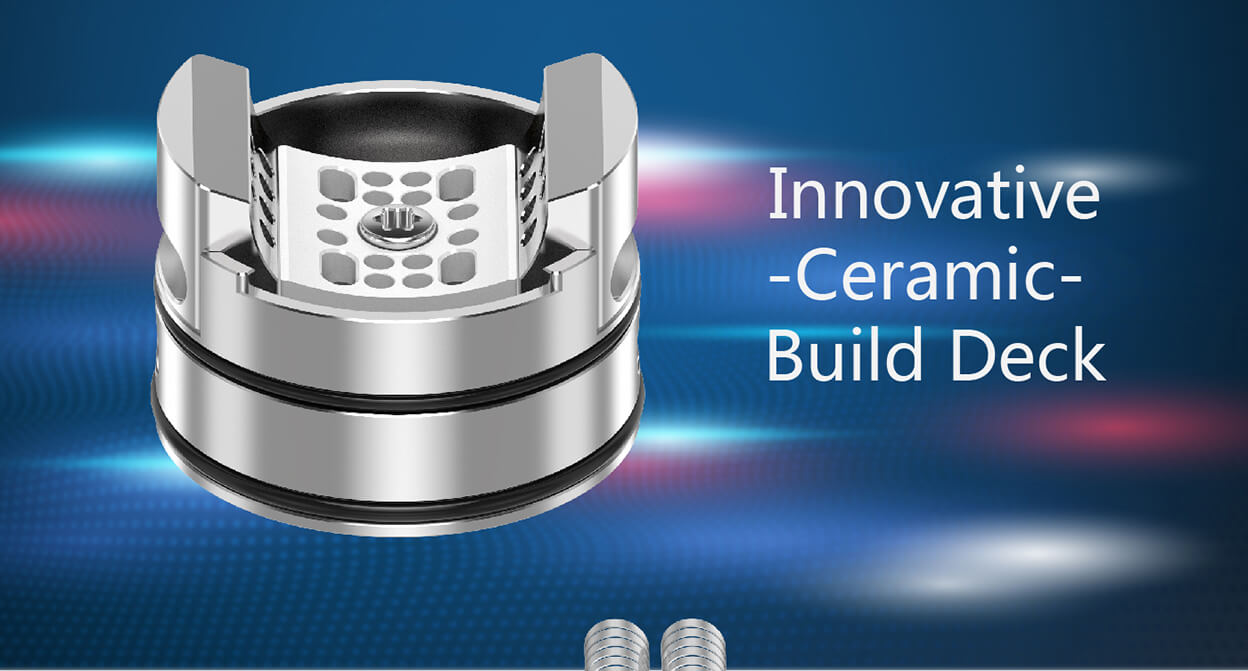 It comes with
1x Tauren MAX RDA
1x Metal Case
1x BF Pin
1x Spare M4 Hex Screw
2x Spare M4 Slot Screws
1x Star Socket Screw Wrench
1x Allen Key
1x Slot Screwdriver
2x 3 Core Fused Clapton Coils
1x Coil Leg Trim Tool
1x User Manual
1x QC Card
1x Warranty Card
Spare O-rings