Elf Bar Mate 500 Vape Pod Device
Product introduction
The Mate 500 by Elf bar is a semi disposable device, meaning that the pods are disposable yet the battery is not, featuring a 500mAh Battery that is charged via a Type-C Cable at 1amp or below.
The Mate 500 is compatible with Elfbar RF350 and P1 Prefilled pods, that feature the same great flavours as in the Full Disposable kits, as you would expect from a disposable theres no mess and no fuss, simply remove the pod and discard when its at the end of its life and insert another new pod.
Made from aircraft grade aluminium with ultimate hand feeling this Mate500 battery is built to last.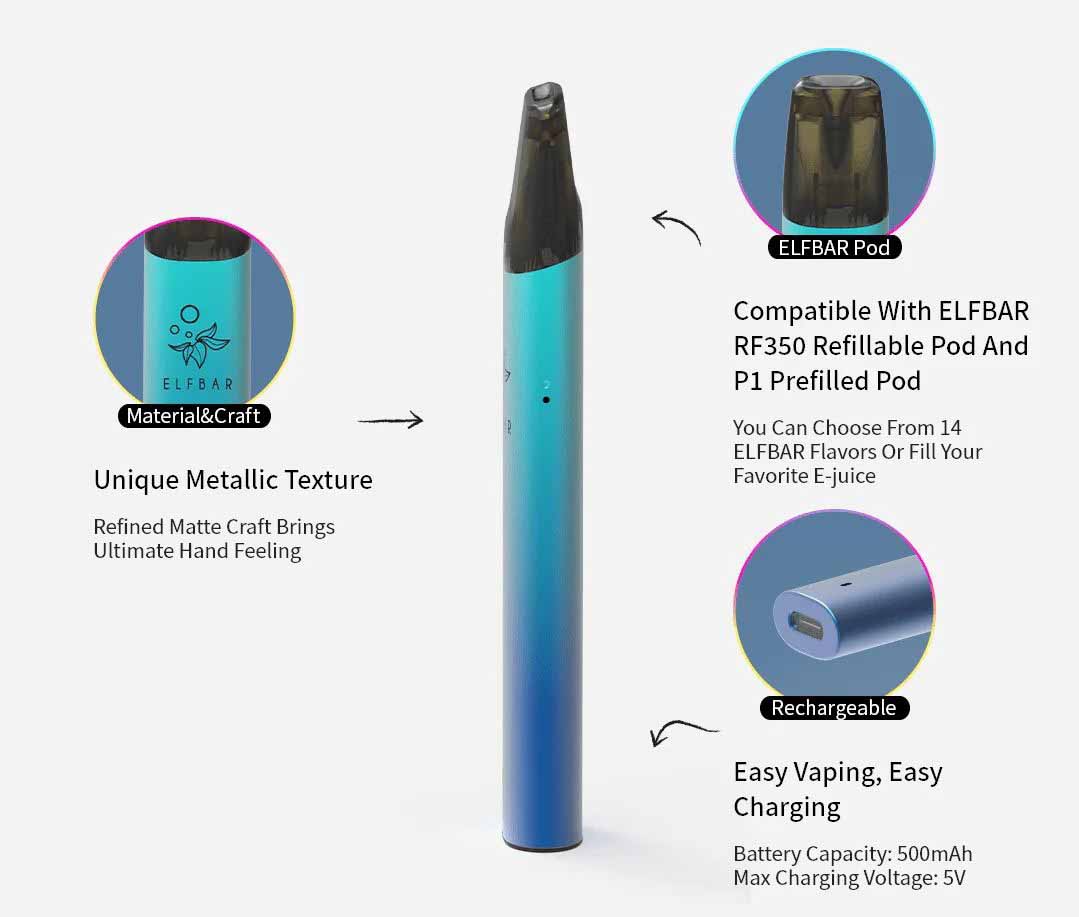 Please note that this listing is for the Mate500 Battery and doesn't come supplied with pods, click here to see compatible pods. 
Elf Bar 500 Pod Specifications
Size: 104.5 x 18.9 x 11.4mm
Battery: 500mAh
Charging Current: 1amp
Material: Aluminium + ABS
Weight: 21g
With inhale activation, you're able to use the Mate 500 vape device without any complicated menu systems and without needing to use awkward buttons either. All you need to do is simply inhale on the mouthpiece and it'll create a discreet amount of vapour for an MTL vape. This style of vaping has a feel that's similar to a cigarette, so it's ideal for those looking to make the switch.
As disposable pods, they're perfect for low maintenance vaping and can simply be replaced when you've run out of e-liquid. Plus, their airlock seal design keeps the e-liquid fresh until you're ready to use them.
It comes with
1x Mate500 Device
1x Type-C Cable
1x User Manual
1x Warranty Card